Private Charter Starts from 3-hours
U-Dream Yacht 2D1N Sail-Cation
Gather up your small group of close friends for this intimate 2D1N sail-cation on the exclusive U-Dream Yacht!
Be mesmerised by the beauty of the surrounding Sepangar Island and the gorgeous Kota Kinabalu skyline while enjoying fun water activities such as snorkelling in the open sea and fun fishing for your own delicious fresh catch lunch or dinner. Later in the evening, drink in Sabah's legendary sunset while enjoying delicious refreshments from the comfort of the deck!
Sabah's glorious outdoors, magnificent skyline and breathtaking sunset view make for a wonderful opportunity to be outdoors. Coupled with its beautiful islands and sparkling white beaches, yacht chartering is the best new way to organise an event -- be it a birthday party, a corporate get-together, a wild DJ party or a private event!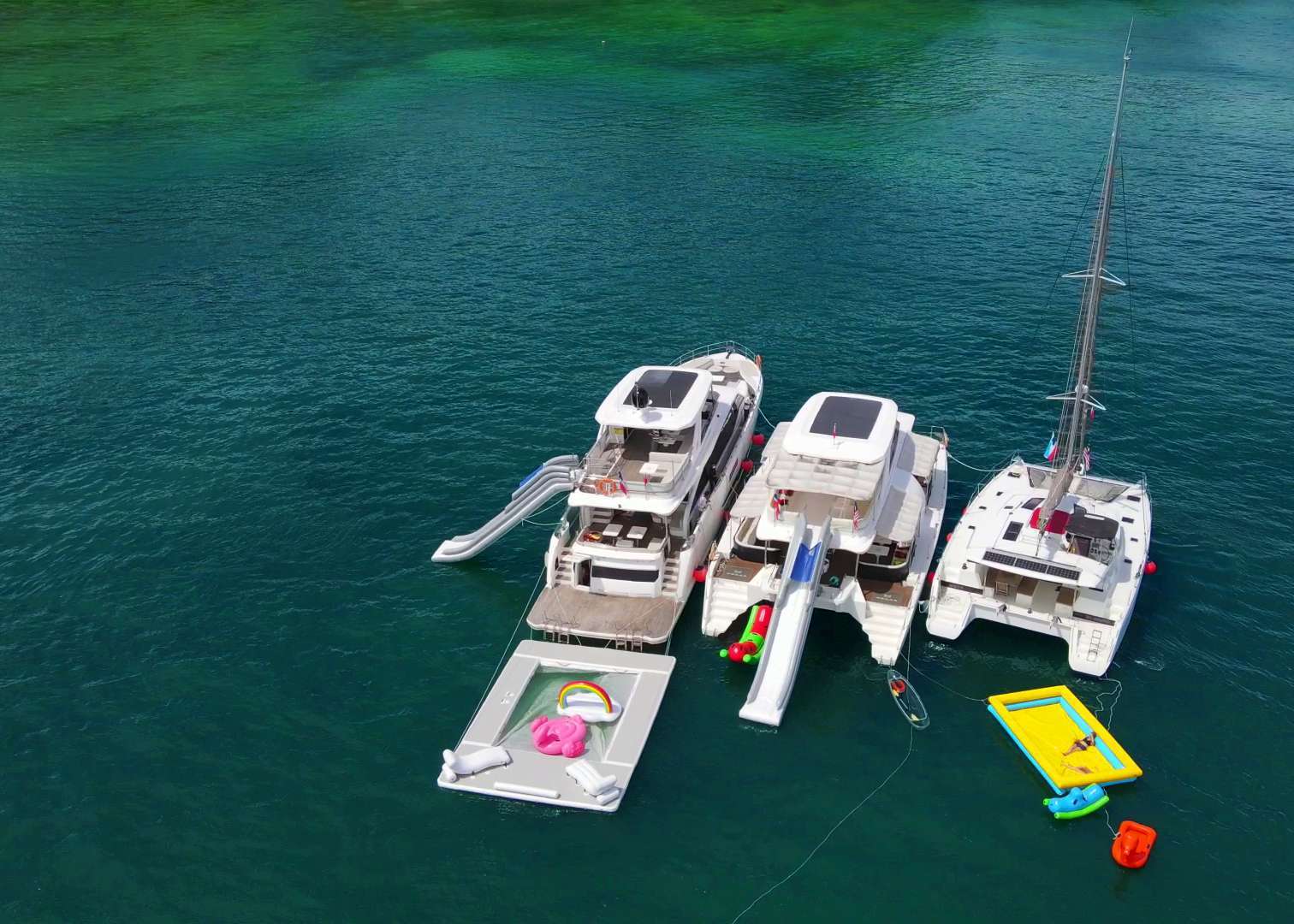 𝗌𝖺𝗂𝗅 𝗍𝗁𝖾 𝖿𝗂𝗏𝖾 𝖿𝖺𝗆𝗈𝗎𝗌 𝗂𝗌𝗅𝖺𝗇𝖽𝗌 𝗈𝖿 𝖳𝗎𝗇𝗄𝗎 𝖠𝖻𝖽𝗎𝗅 𝖱𝖺𝗁𝗆𝖺𝗇 𝖯𝖺𝗋𝗄 𝗐𝗂𝗍𝗁 𝖿𝗎𝗇-𝖿𝗂𝗅𝗅𝖾𝖽 𝖽𝖺𝗒 𝗈𝗎𝗍 𝖺𝗍 𝗌𝖾𝖺! 𝖶𝗂𝗍𝗁 𝖺 𝗀𝗂𝖺𝗇𝗍 𝖿𝗅𝗈𝖺𝗍 𝖺𝗇𝖽 𝗐𝖺𝗍𝖾𝗋 𝗌𝗅𝗂𝖽𝖾 𝖺𝗍𝗍𝖺𝖼𝗁𝖾𝖽, our yachts are 𝗍𝗁𝖾 𝗉𝖾𝗋𝖿𝖾𝖼𝗍 𝖼𝗁𝗈𝗂𝖼𝖾 𝖿𝗈𝗋 𝗍𝗁𝗈𝗌𝖾 𝗅𝗈𝗈𝗄𝗂𝗇𝗀 𝗍𝗈 𝗁𝖺𝗏𝖾 𝖿𝗎𝗇! 𝖸𝗈𝗎 𝖼𝖺𝗇 𝖺𝗅𝗌𝗈 𝖽𝗈 𝗄𝖺𝗒𝖺𝗄𝗂𝗇𝗀, 𝗌𝗇𝗈𝗋𝗄𝖾𝗅𝗂𝗇𝗀, water sports activities 𝗈𝗋 𝗃𝗎𝗌𝗍 𝖼𝗁𝗂𝗅𝗅𝗂𝗇𝗀 𝗈𝗎𝗍 𝗈𝗇 𝗍𝗁𝖾 𝗁𝖺𝗆𝗆𝗈𝖼𝗄 𝗎𝗇𝖽𝖾𝗋 𝗍𝗁𝖾 𝗍𝗋𝗈𝗉𝗂𝖼𝖺𝗅 𝗌𝗎𝗇.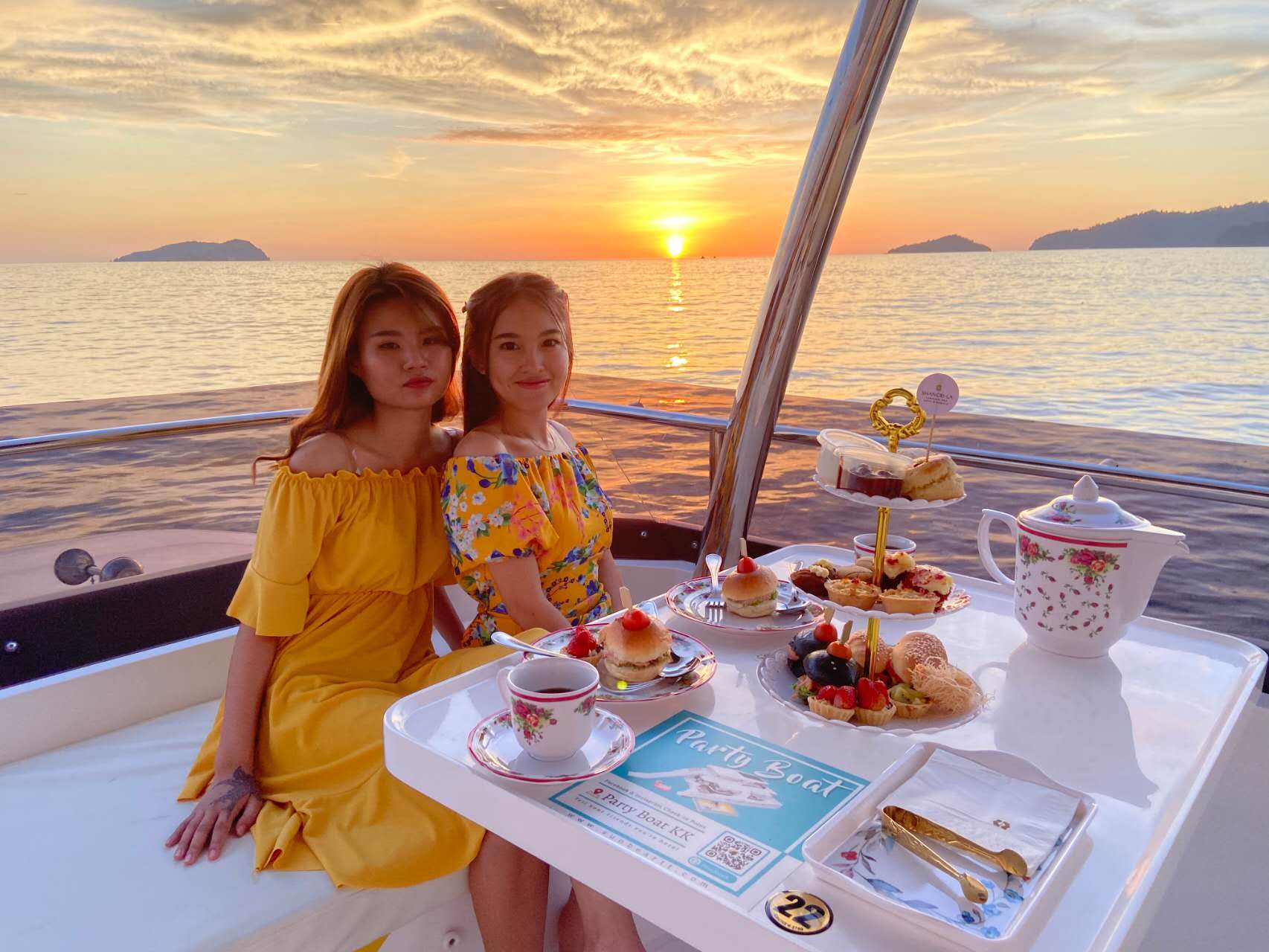 Watching the sun go down while enjoying cruising on a yacht is an amazing experience and one to share with loved ones and families.
Gather up a group of friends and family for an island tour on our fancy yacht! We promise you an enjoyable birthday celebration unlike any other.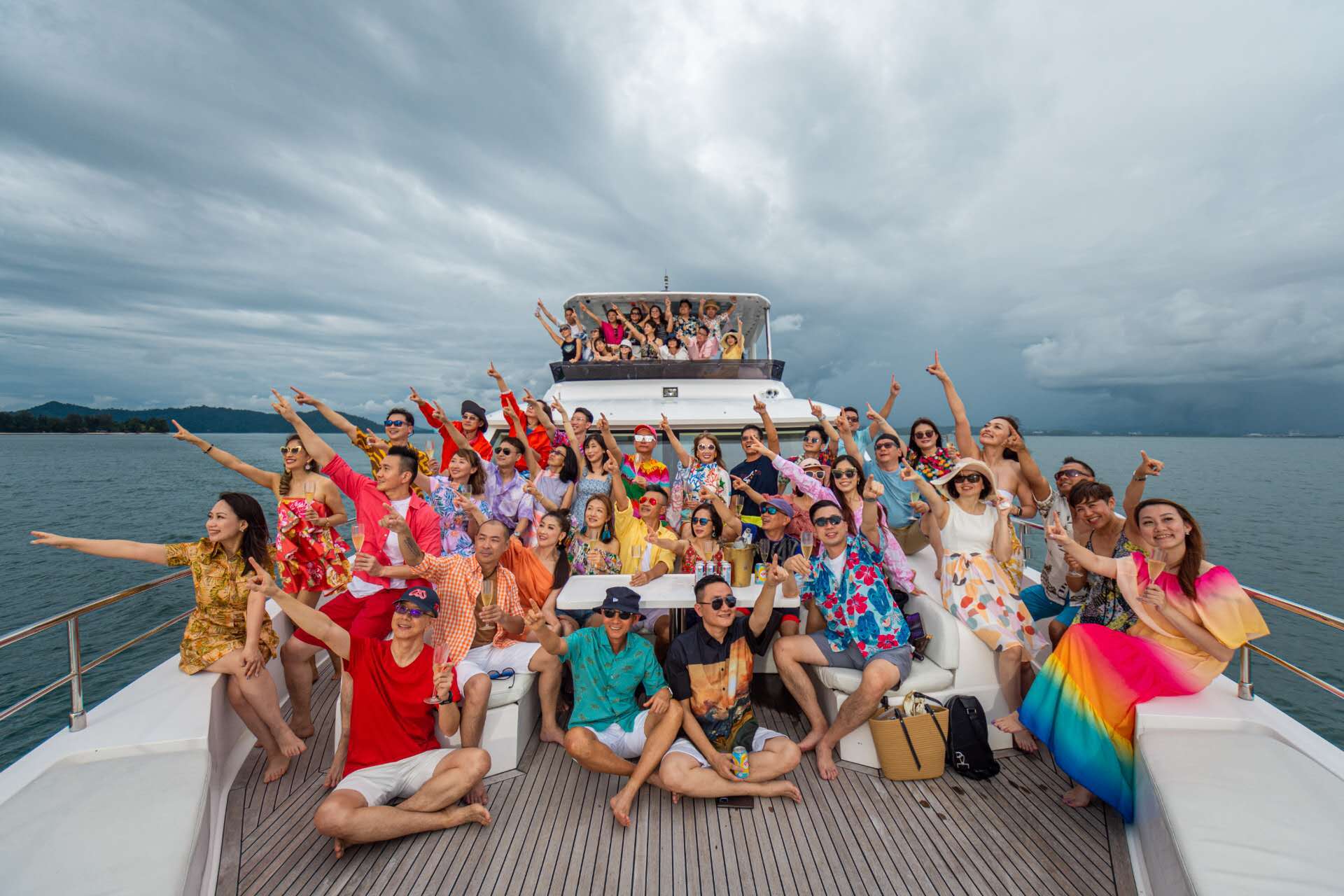 Looking for a unique idea on how to organise a corporate event? Take a day out of the office and to the island on our chartered yacht!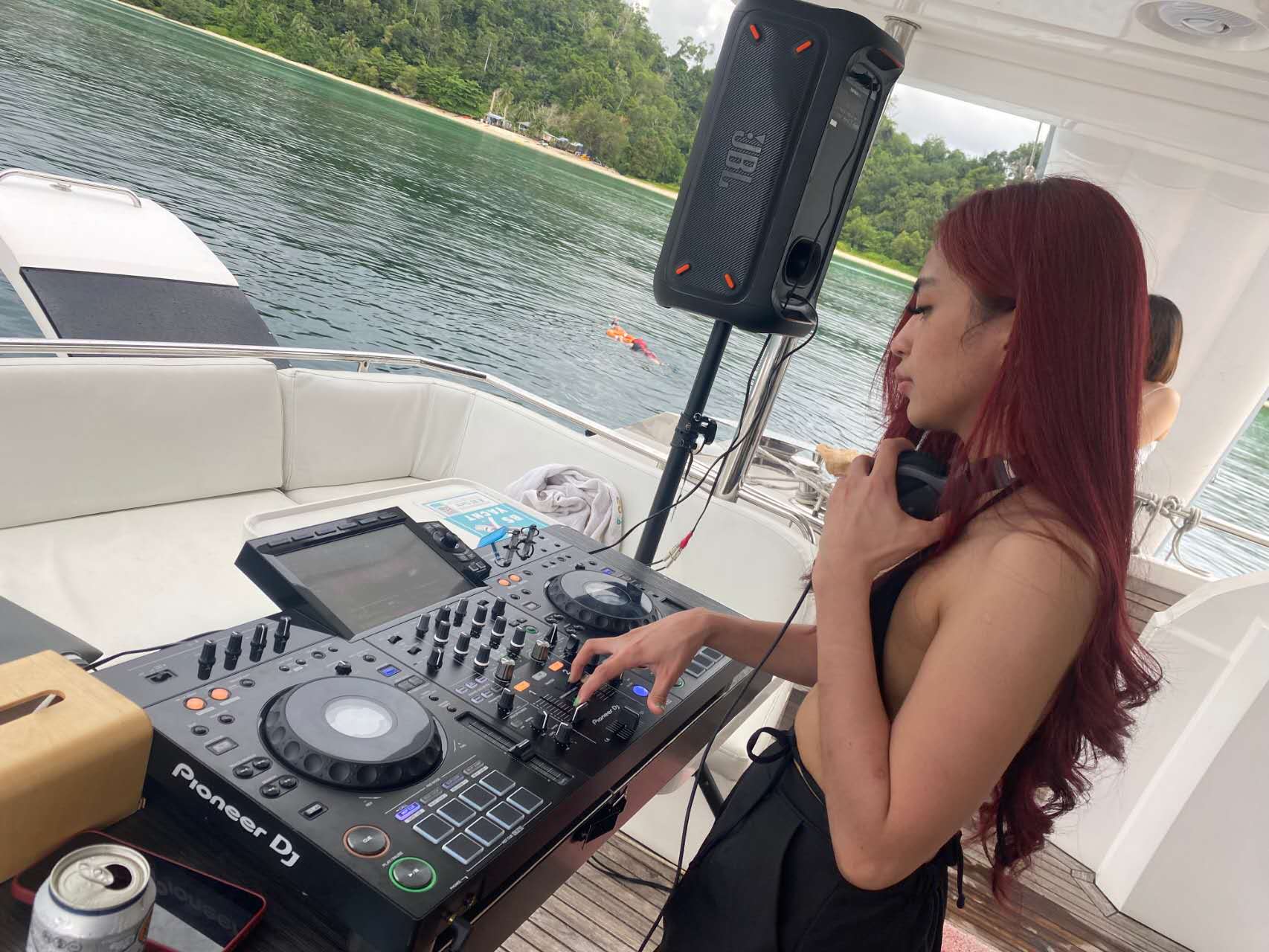 Sing, dance, swim and be merry to your heart's content and enjoy the groovy island vibe with our best DJs!
Throw an engagement party, an intimate wedding dinner or any private event of your choice on our luxury yacht, and make it an event to remember!