RATES BELOW VALID TIL 31ST MARCH 2023 ONLY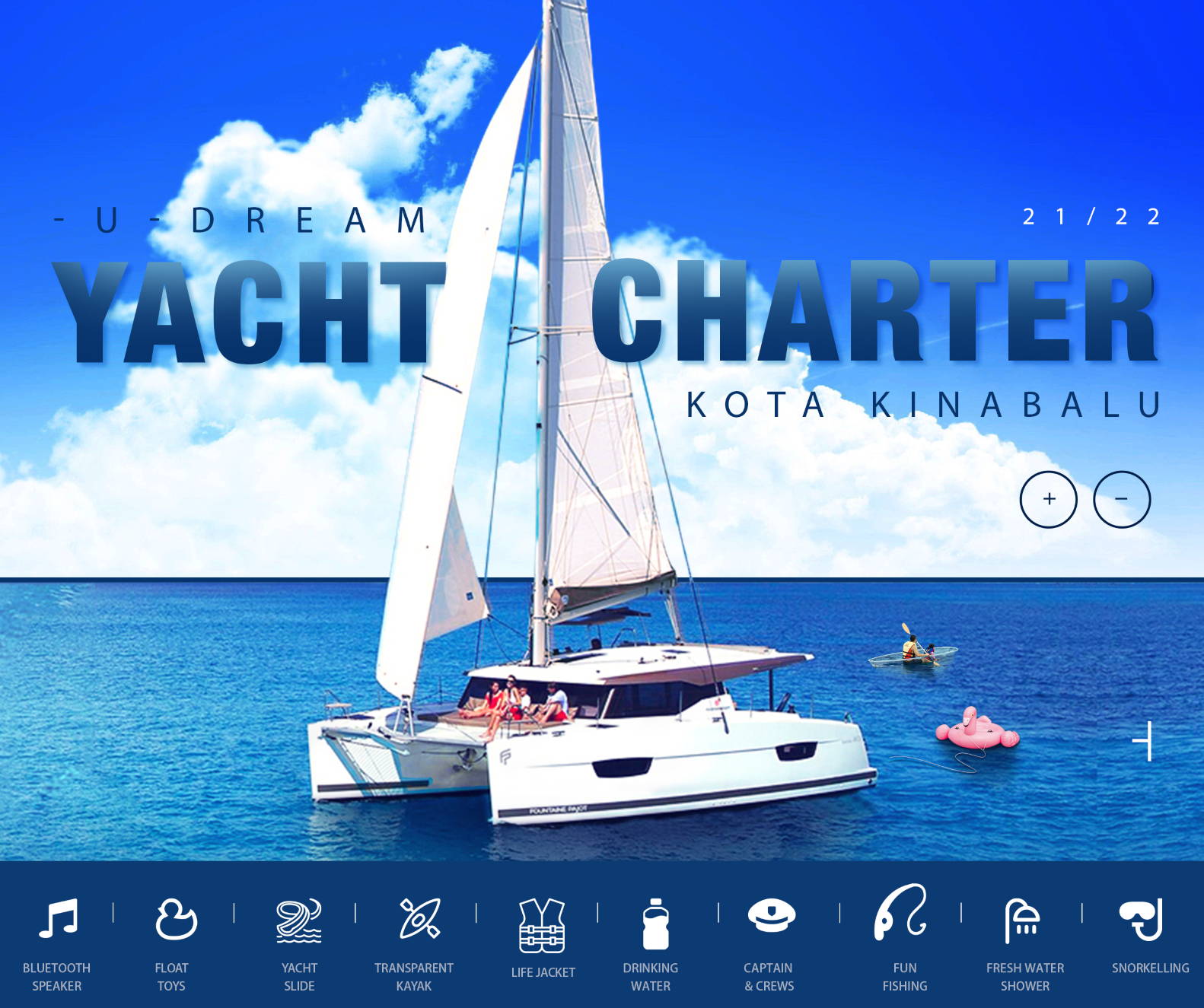 YACHT CHARTER IN KOTA KINABALU
Now Is a Great Time to Consider a Private Yacht Charter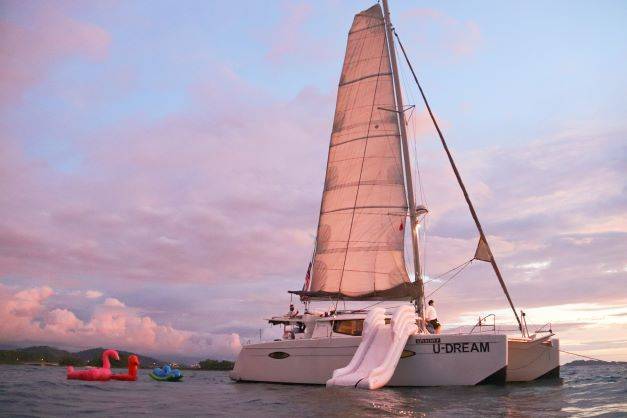 U-Dream Yacht
Ever dreamed of being the captain of your own sailing yacht? Now you can fulfil this dream -- or at least take a cool picture pretending to -- on the U-Dream Sailing yacht!
Enjoy a fun day trip out, cruising from the STAR Marina Jetty to the Tunku Abdul Rahman (TAR) Marine Park and Gaya Island while enjoying water sports activities such as snorkelling, yacht sliding, kayaking on the transparent kayak and fun fishing.
If you just want to relax, you can also opt to chill on top of the inflatable float toy or sit back on the air-conditioned deck, while enjoying the breathtaking sea view and sipping a refreshing glass of mocktail.
Lowest prices ever
Yacht charters in Kota Kinabalu can be surprisingly affordable for a group or family traveling together. We are currently doing a best deal ever promotion to in promoting our yachts to local.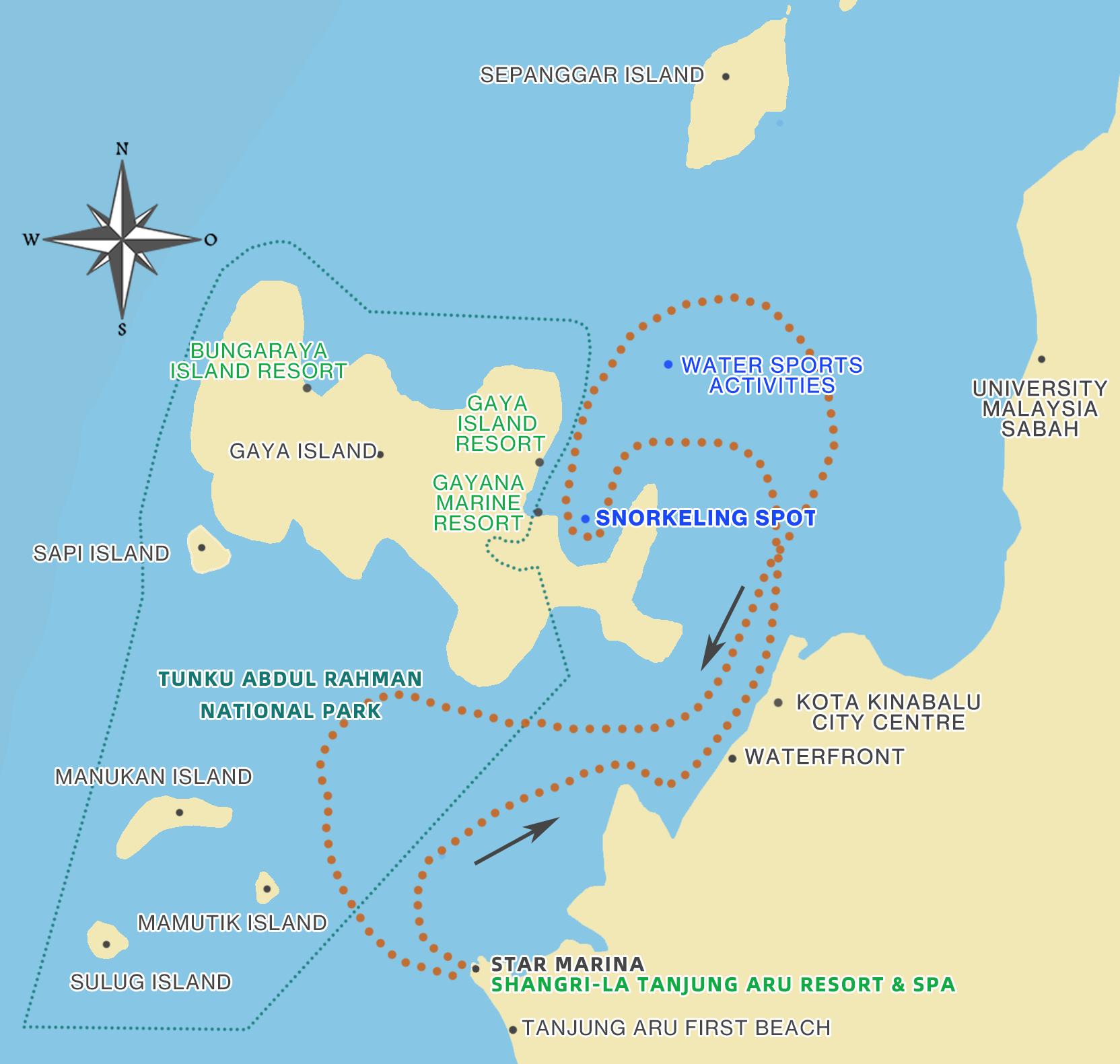 The operator reserves the right to change or amend the sailing routes for the comfort of our passengers in the event of bumpy sea conditions.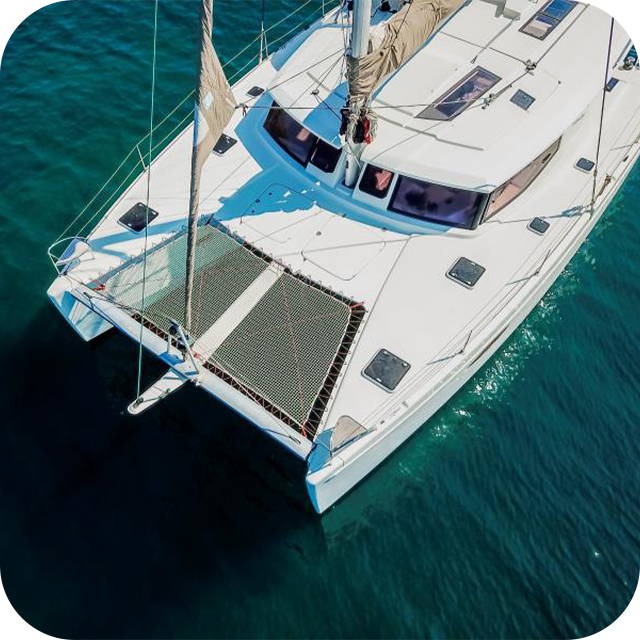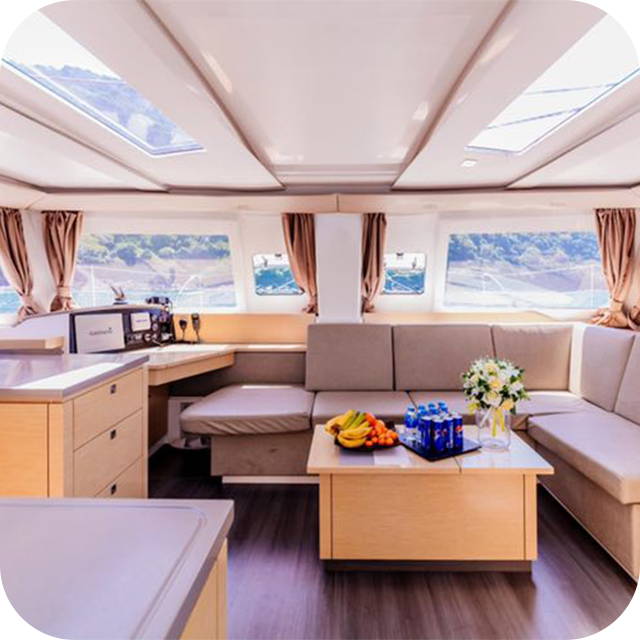 Air-conditioning main deck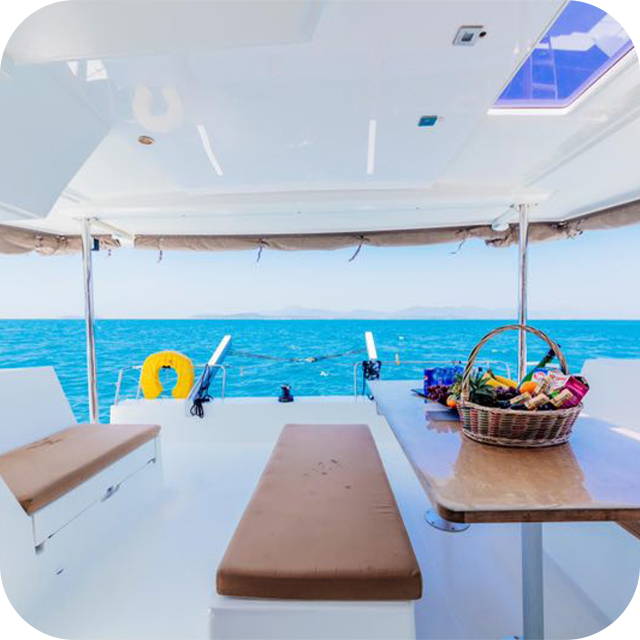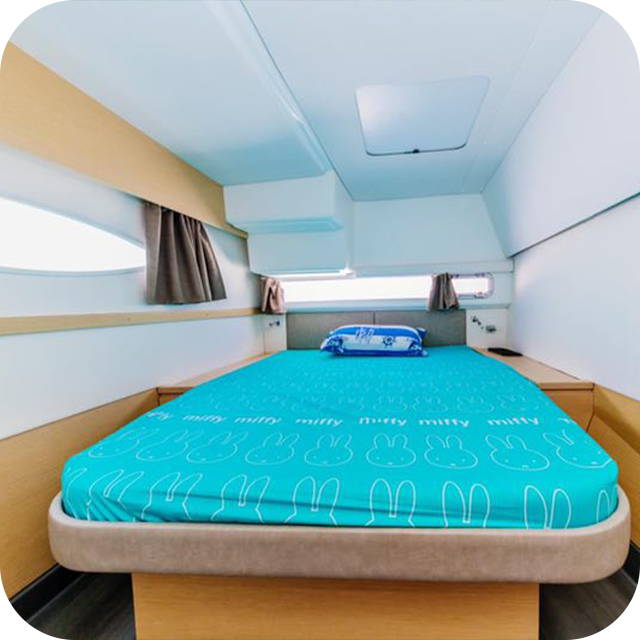 Sabah's glorious outdoors, magnificent skyline and breathtaking sunset view make for a wonderful opportunity to be outdoors. Coupled with its beautiful islands and sparkling white beaches, yacht chartering is the best new way to organise an event -- be it a birthday party, a corporate get-together, a wild DJ party or a private event!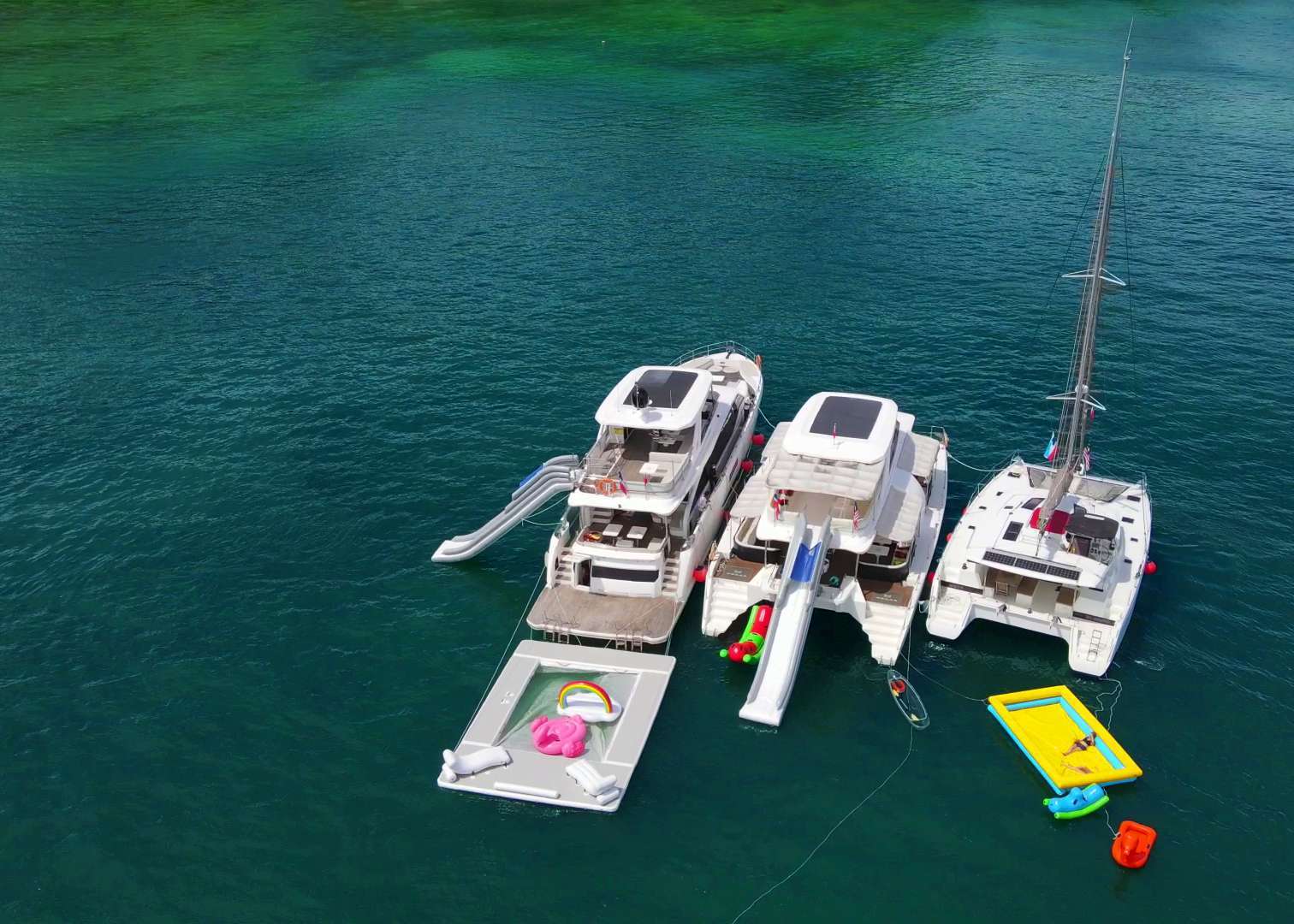 𝗌𝖺𝗂𝗅 𝗍𝗁𝖾 𝖿𝗂𝗏𝖾 𝖿𝖺𝗆𝗈𝗎𝗌 𝗂𝗌𝗅𝖺𝗇𝖽𝗌 𝗈𝖿 𝖳𝗎𝗇𝗄𝗎 𝖠𝖻𝖽𝗎𝗅 𝖱𝖺𝗁𝗆𝖺𝗇 𝖯𝖺𝗋𝗄 𝗐𝗂𝗍𝗁 𝖿𝗎𝗇-𝖿𝗂𝗅𝗅𝖾𝖽 𝖽𝖺𝗒 𝗈𝗎𝗍 𝖺𝗍 𝗌𝖾𝖺! 𝖶𝗂𝗍𝗁 𝖺 𝗀𝗂𝖺𝗇𝗍 𝖿𝗅𝗈𝖺𝗍 𝖺𝗇𝖽 𝗐𝖺𝗍𝖾𝗋 𝗌𝗅𝗂𝖽𝖾 𝖺𝗍𝗍𝖺𝖼𝗁𝖾𝖽, our yachts are 𝗍𝗁𝖾 𝗉𝖾𝗋𝖿𝖾𝖼𝗍 𝖼𝗁𝗈𝗂𝖼𝖾 𝖿𝗈𝗋 𝗍𝗁𝗈𝗌𝖾 𝗅𝗈𝗈𝗄𝗂𝗇𝗀 𝗍𝗈 𝗁𝖺𝗏𝖾 𝖿𝗎𝗇! 𝖸𝗈𝗎 𝖼𝖺𝗇 𝖺𝗅𝗌𝗈 𝖽𝗈 𝗄𝖺𝗒𝖺𝗄𝗂𝗇𝗀, 𝗌𝗇𝗈𝗋𝗄𝖾𝗅𝗂𝗇𝗀, water sports activities 𝗈𝗋 𝗃𝗎𝗌𝗍 𝖼𝗁𝗂𝗅𝗅𝗂𝗇𝗀 𝗈𝗎𝗍 𝗈𝗇 𝗍𝗁𝖾 𝗁𝖺𝗆𝗆𝗈𝖼𝗄 𝗎𝗇𝖽𝖾𝗋 𝗍𝗁𝖾 𝗍𝗋𝗈𝗉𝗂𝖼𝖺𝗅 𝗌𝗎𝗇.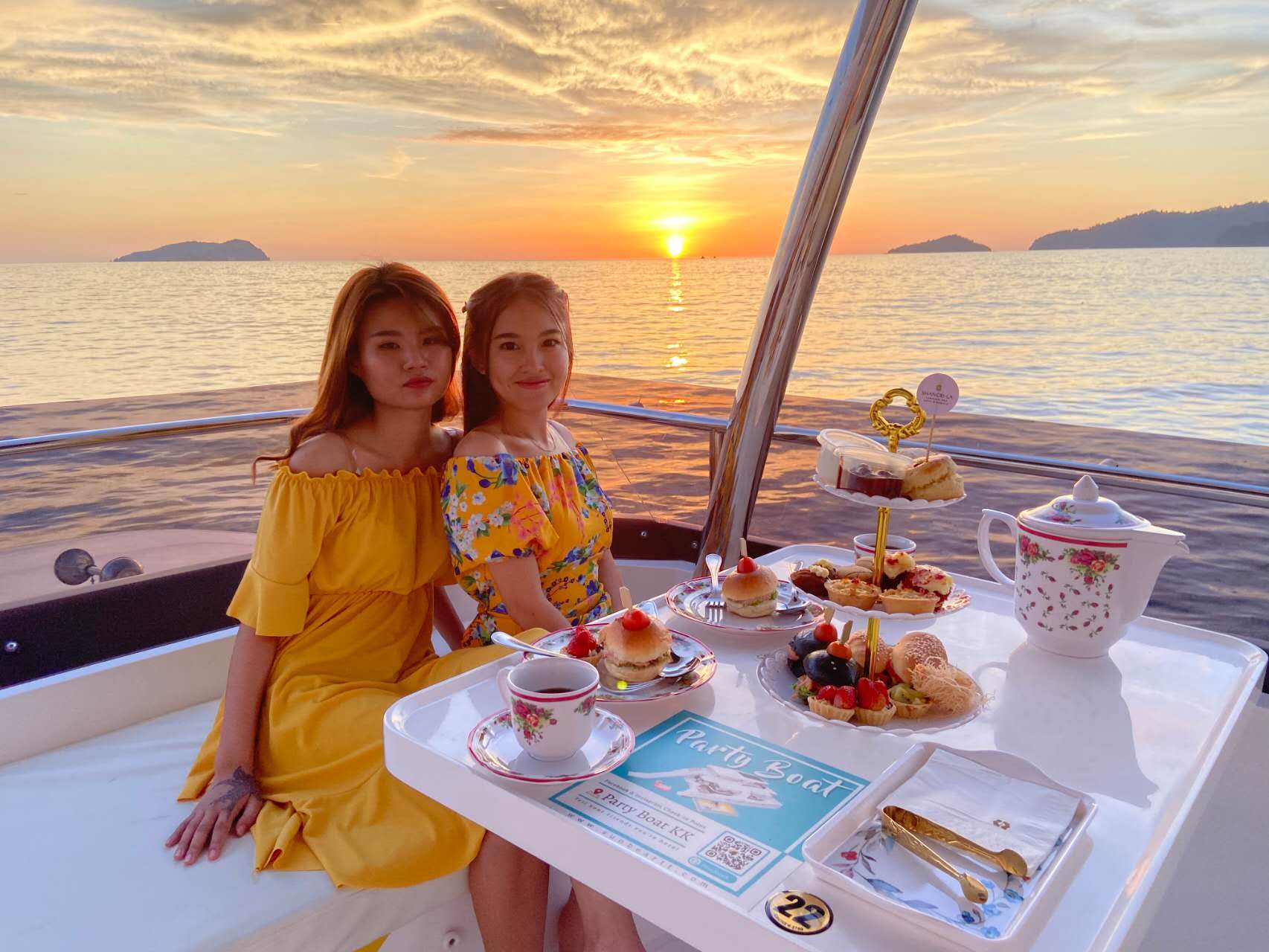 Watching the sun go down while enjoying cruising on a yacht is an amazing experience and one to share with loved ones and families.
Gather up a group of friends and family for an island tour on our fancy yacht! We promise you an enjoyable birthday celebration unlike any other.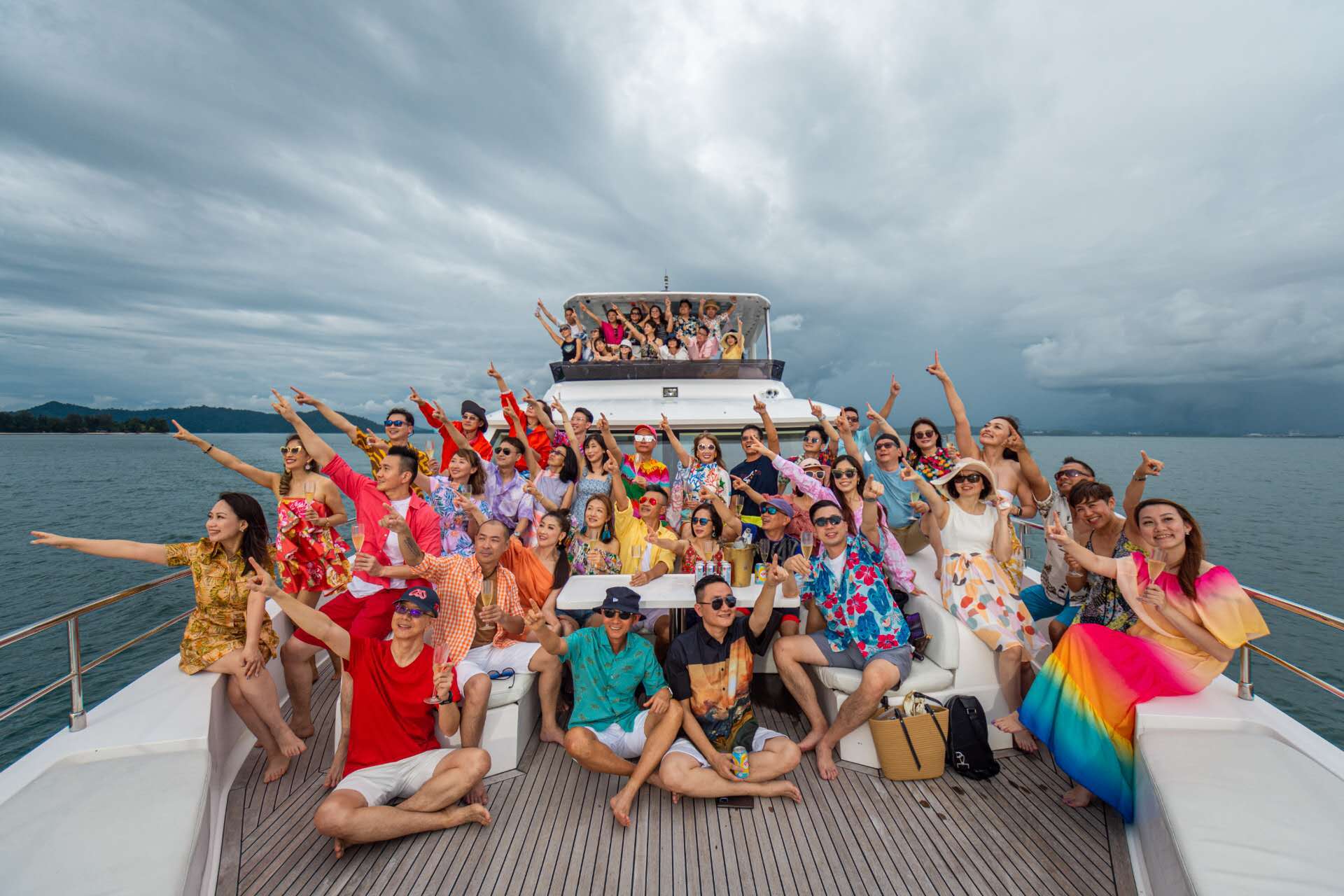 Looking for a unique idea on how to organise a corporate event? Take a day out of the office and to the island on our chartered yacht!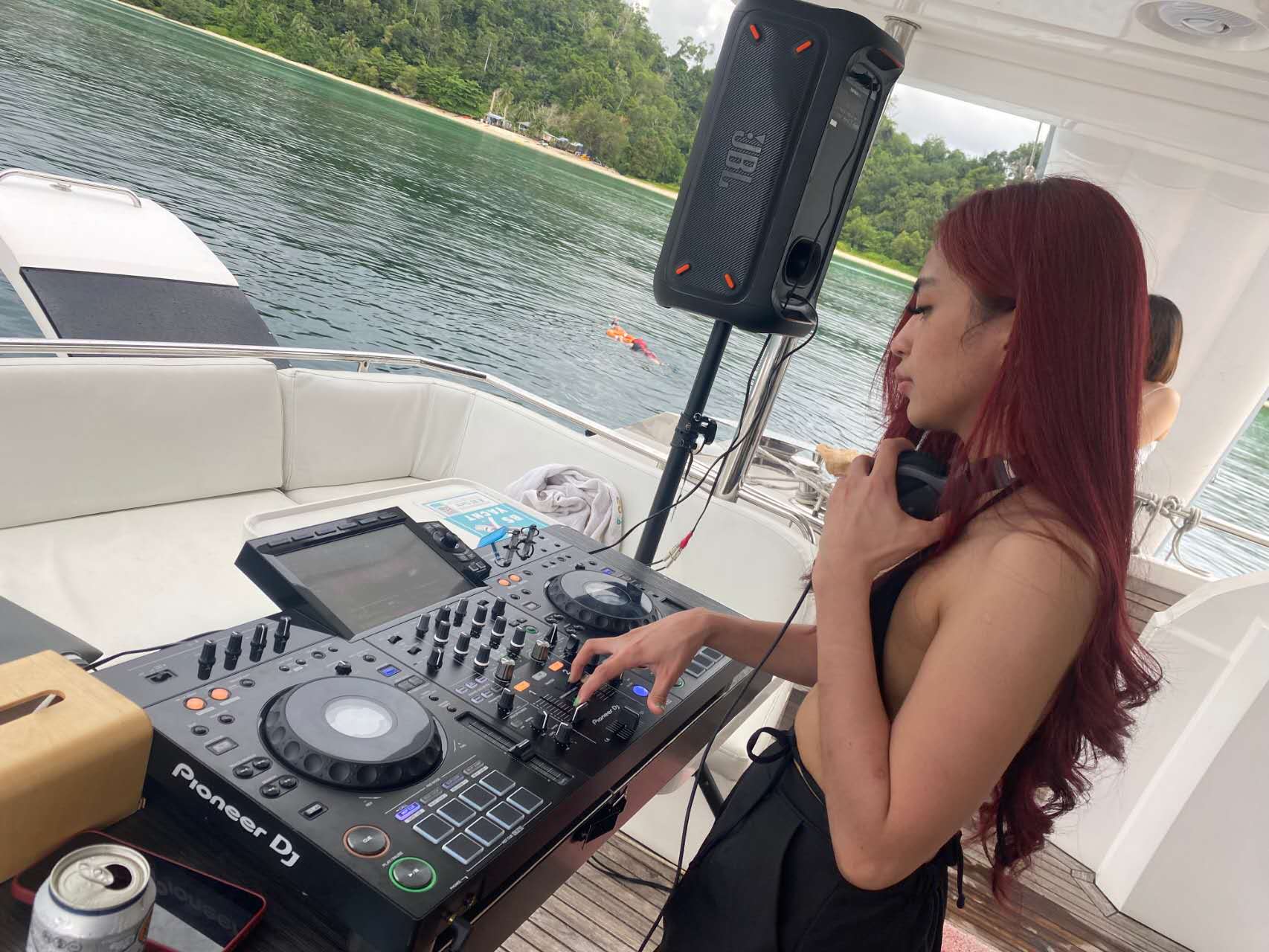 Sing, dance, swim and be merry to your heart's content and enjoy the groovy island vibe with our best DJs!
Throw an engagement party, an intimate wedding dinner or any private event of your choice on our luxury yacht, and make it an event to remember!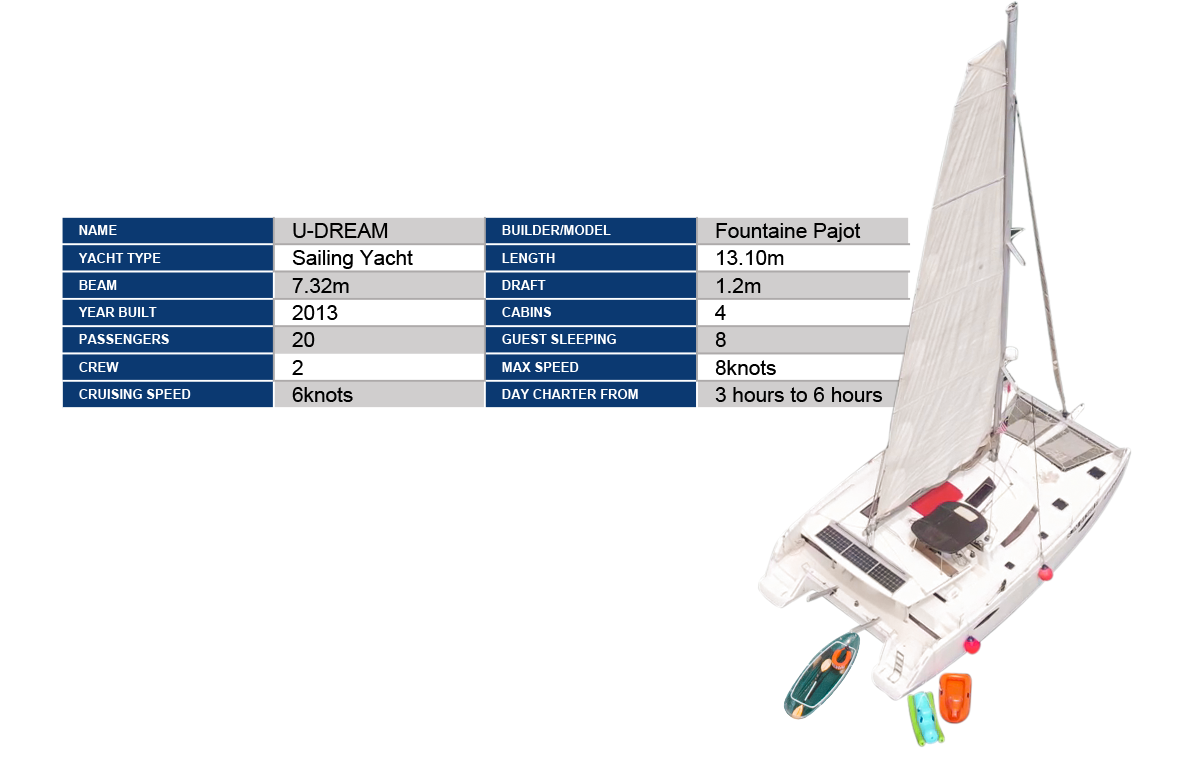 COMPARISON CHART
UDREAM • SNOWY YACHT • PARTY BOAT • BS YACHT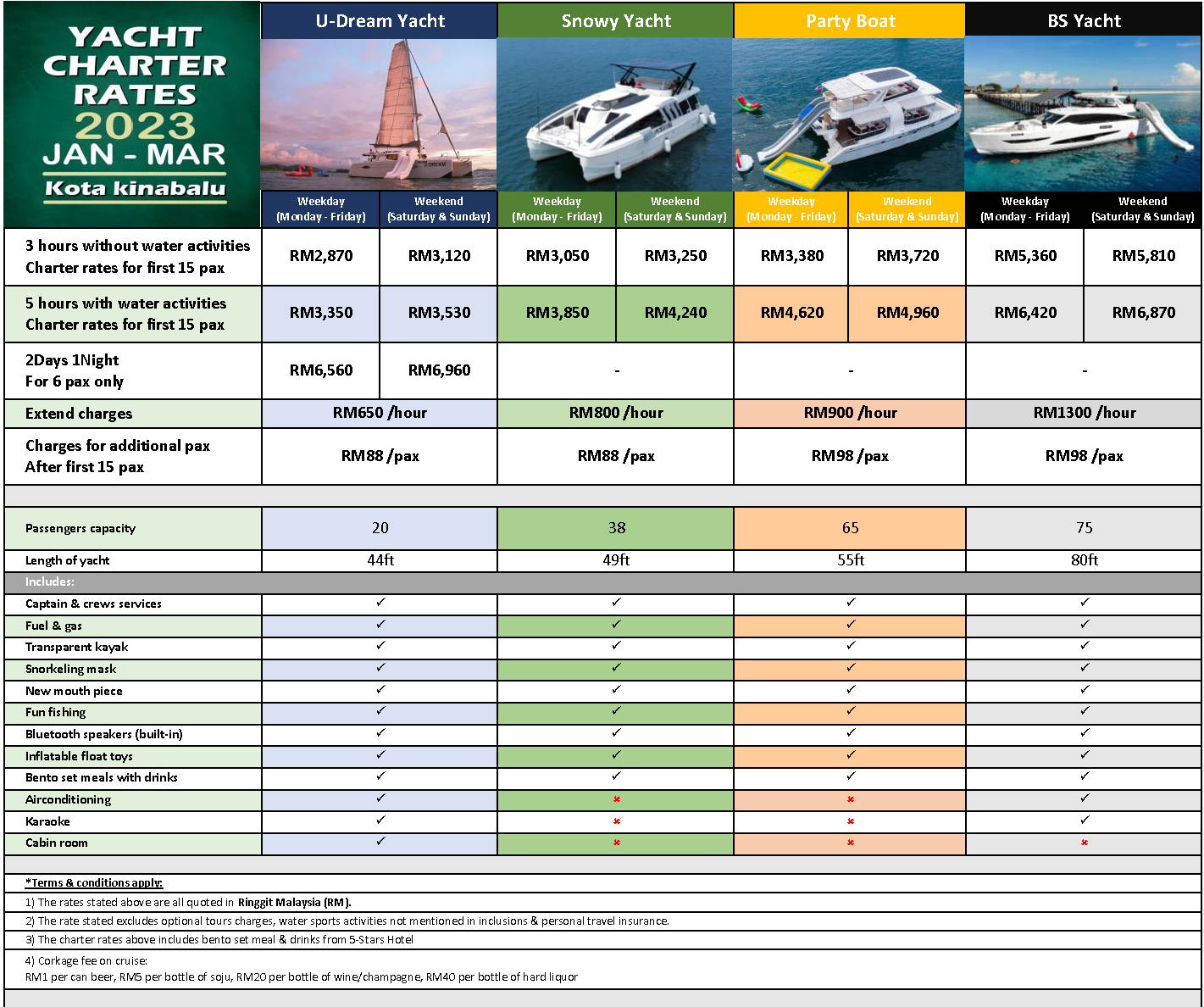 other water sports activities available
Please contact our sales persons to get the early-bird-rate for this water sports package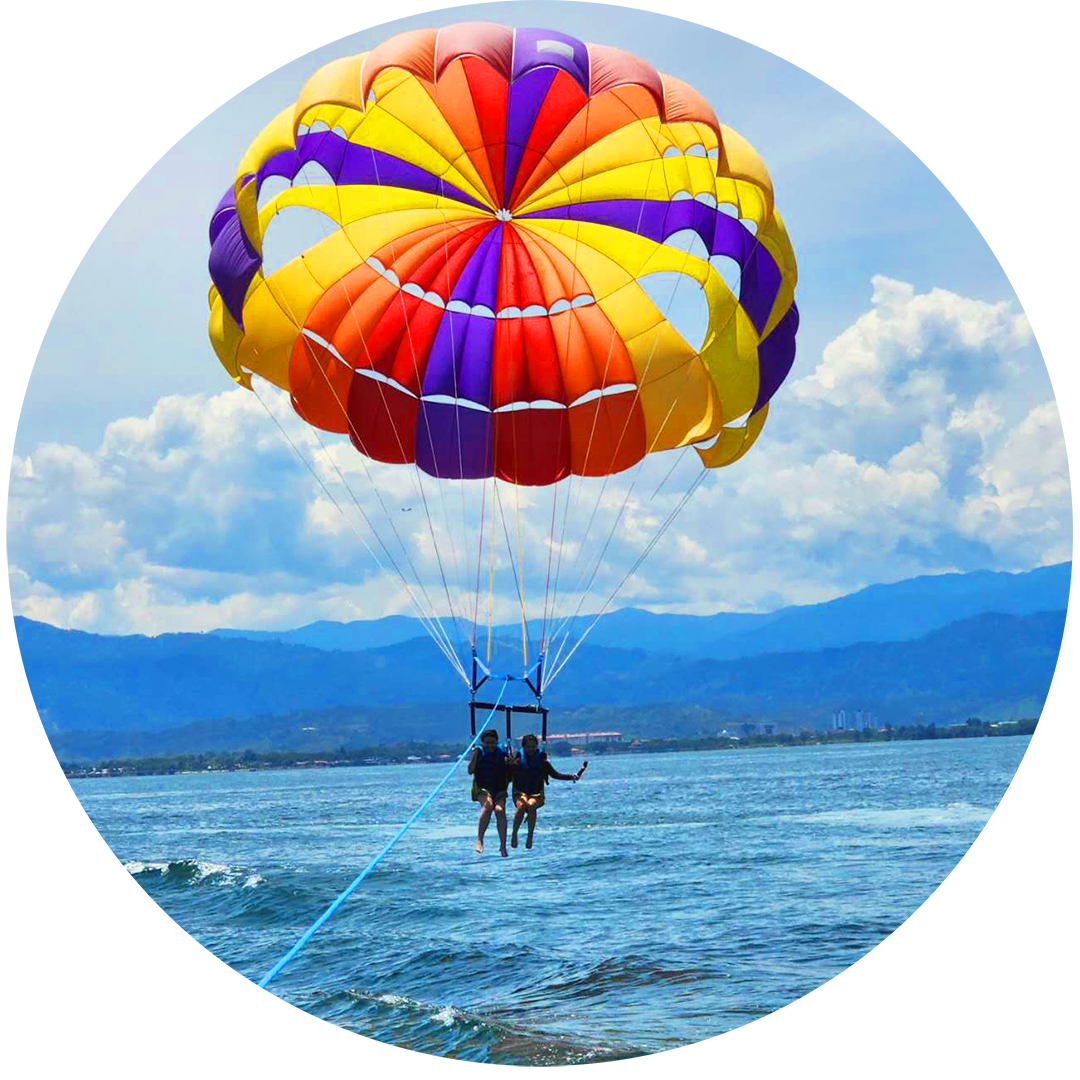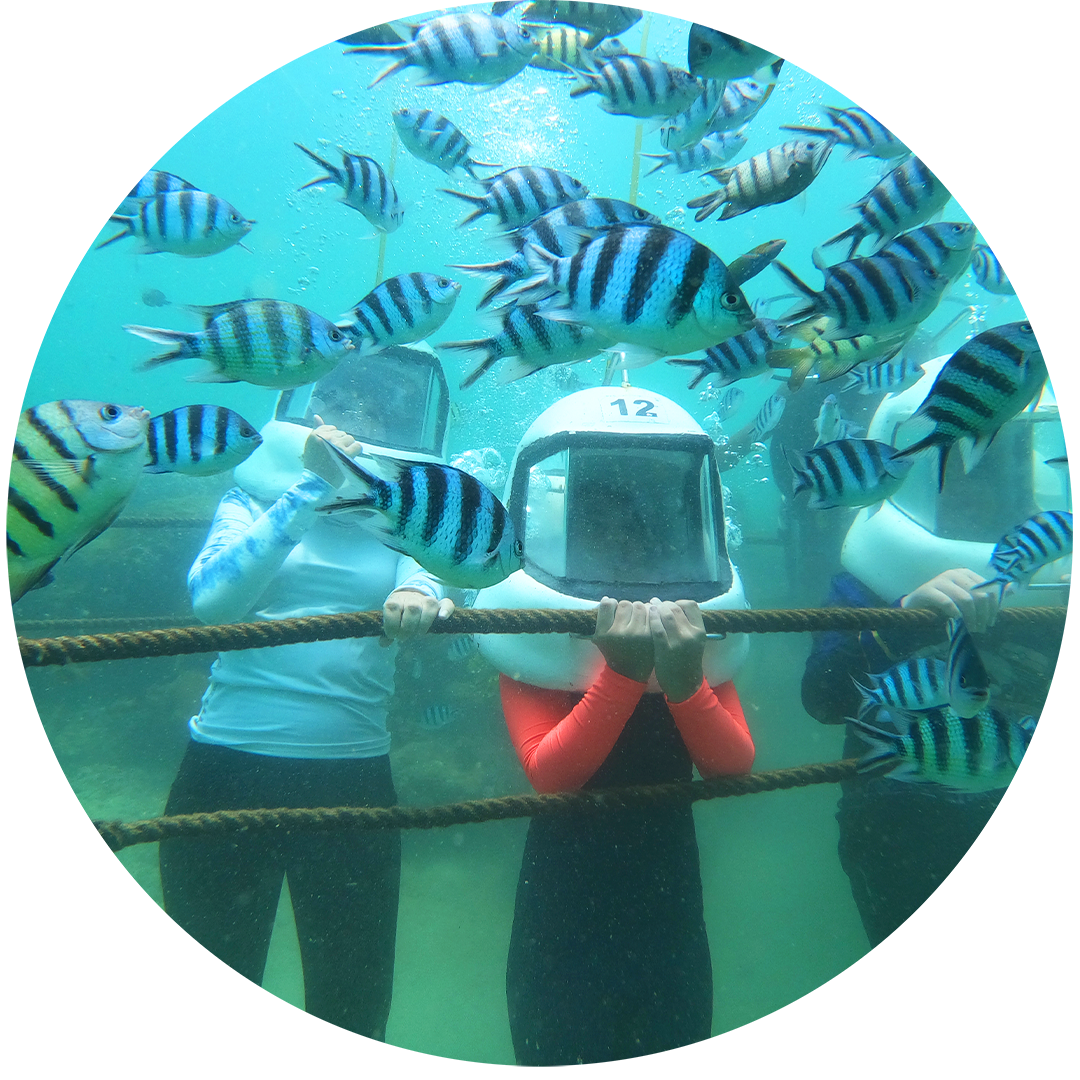 Your Questions, Answered.
Still have questions? Call us at
+(6) 016 240 4188 (English & Malay speaking) or
+(6) 016 588 0035 (Mandarin speaking)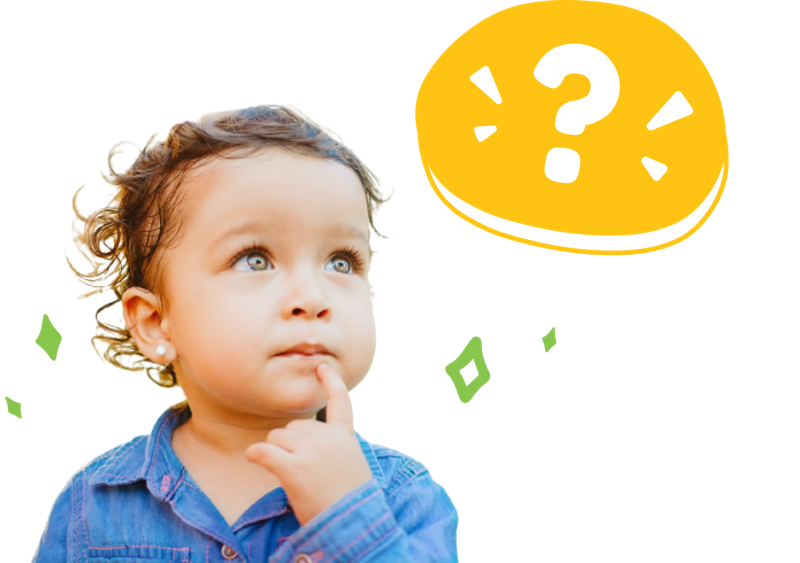 How many people does the Udream Yacht hold?
Udream can carry maximum of 20 passengers + 2 crews & 1 captain.
You may bring swimming suit, towel, toiletries, dry bag or plastic bag (for wet suits) and sunblock.
Can we bring alcoholic drinks?
We'll charge corkage fees on:
RM1 per can of beer
RM5 per can of Soju
RM20 per bottle of wine
RM40 per bottle of whisky/liquor
We will provide champagne glasses(plastic) & ice for you.
Do you cancel the tours due to bad weather?
If the weather prevents us from having a safe and enjoyable experience, you will be informed that the trip is cancelled and full refund will be given. Please note that in the event of light rain without strong winds or big waves, we will not cancel the tour as it does not prevent us from having an enjoyable and safe experience.
What is your cancellation / change policy?
In the event of cancelation made by your part, the following cancellation charges shall apply:-
* More than 14 days before arrival, 25% of the trip's full price forfeited.
* 14 days to 03 days before tour date, 50% of the trip's full price forfeited.
* Less than 03 days before tour date or No Show of Customer, 100% of the trip's full price forfeited.
However, if the cancellation is due to concern of rising coronavirus cases – we reserves the right to cancel the tour for safety reasons and will offer the options to postpone to an alternative date or full refund.
Are there any special rules and precautions during this Corona Pandemic?
Extra Cleaning protocol: We've increased the frequency of disinfecting surfaces and high traffic areas between each tour.
Temperature screening & sanitizing: All passengers have to do a body temperature screening & sanitizing at the meeting point. Passenger with body temperature higher than 37.5 degree Celsius is not allowed to join the tour and full refund will be given.