add on to your charter for extra fun!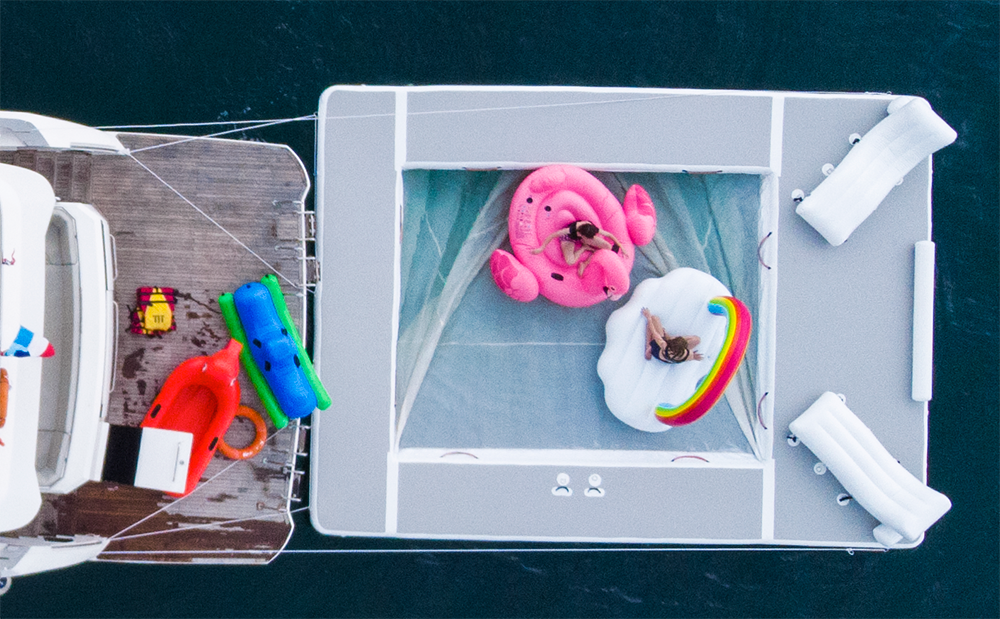 Inflatable Large Sea Pool
This 8m x 6m inflatable sea pool has a large sturdy deck area where you can walk around, rest your drinks or snacks, or just set up a lawn chair and relax while taking in the sun in the middle of the ocean.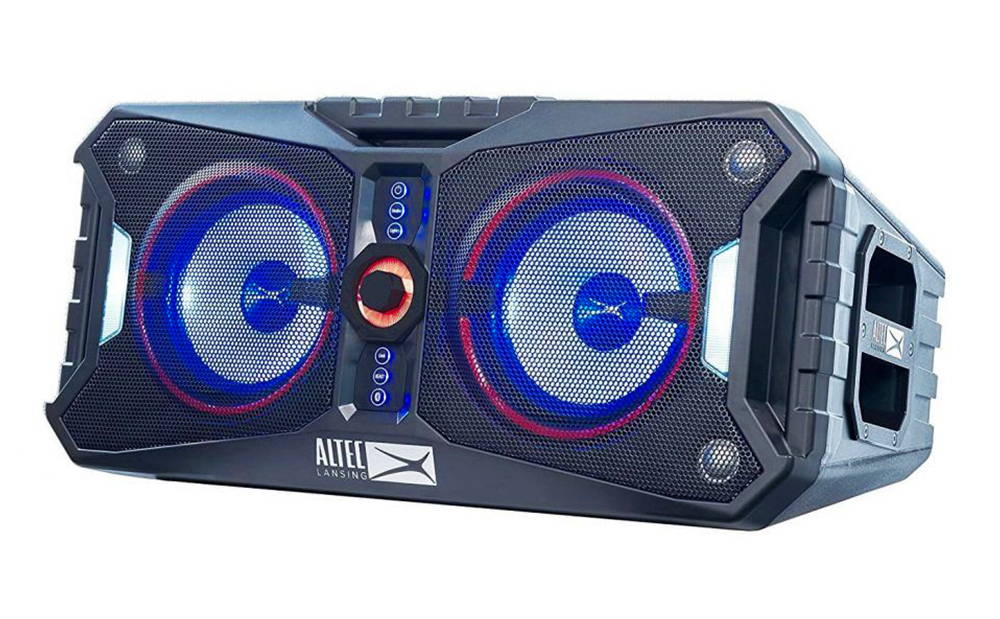 Party Speakers - The Xpedition
Features Dual 8" Woofers and three 1" Tweeters that are powered by 420W of peak power. Customize your sound how you want to hear it - The Xpedition has been designed to disperse sound whether standing upright or laying on its side due to its intelligent stereo orientation. Further, add sound by linking a second Xpedition to create a stereo pair.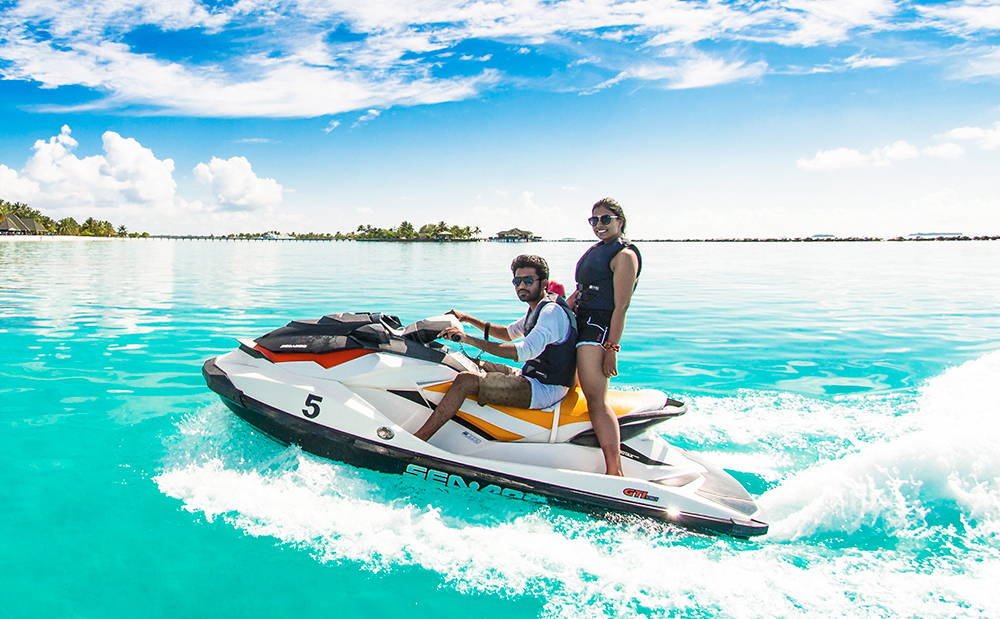 Jet Ski
Add a Jet Ski to your yacht charter to add more fun! Climb aboard the Jet Ski from the swim platform on the rear of your yacht and explore the local waterways.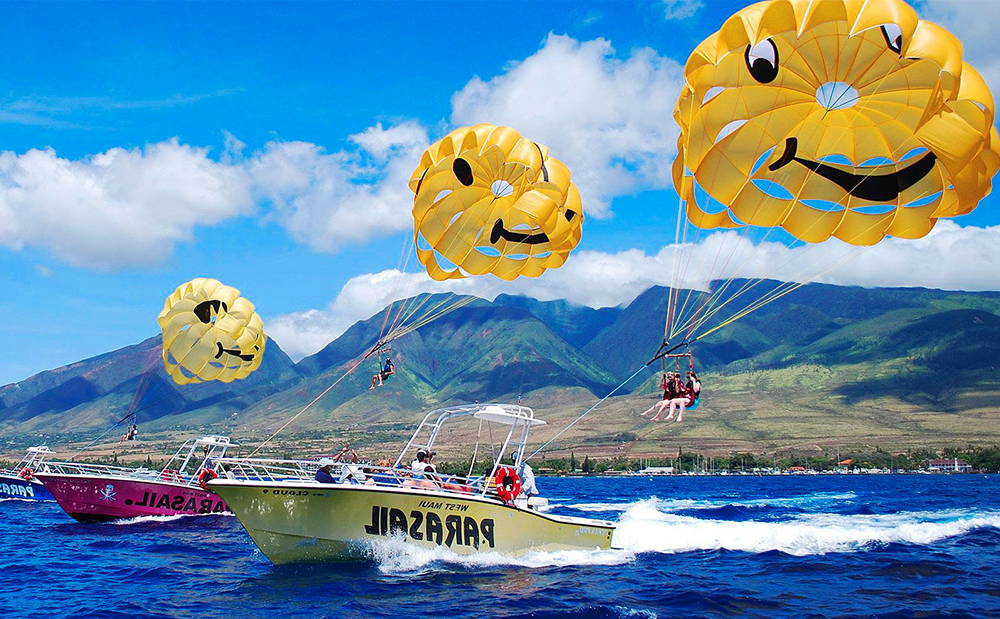 Parasailing
Tunku Abdul Rahman Park is known for its water sports- set out for a thrilling parasail ride, gliding high above the sea while enjoying panoramic views over Kota Kinabalu.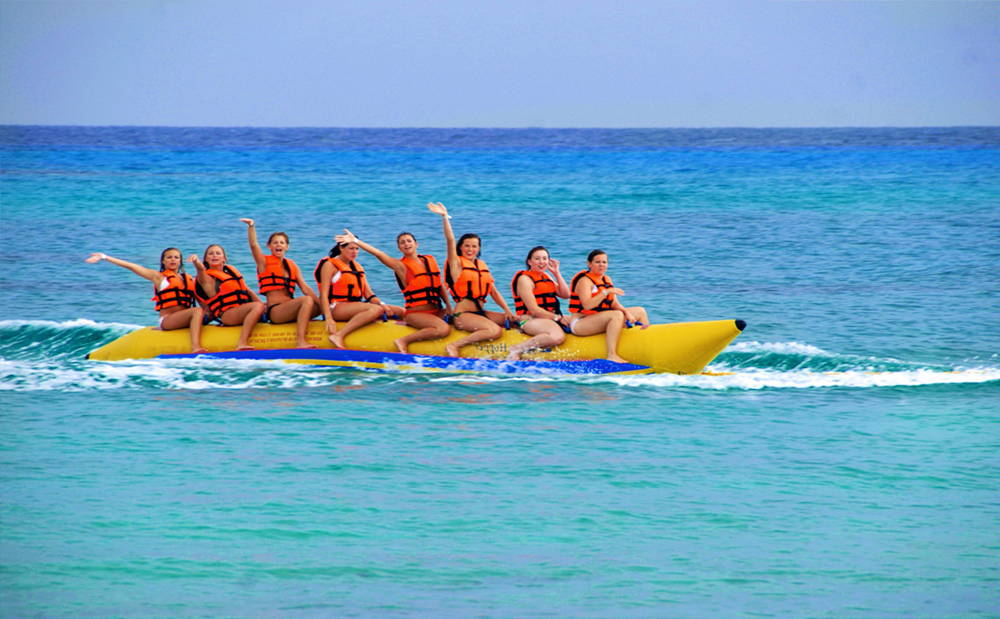 Banana Boat
Banana boat rides are great fun! You are towed behind a speedboat at high speed on a a yellow craft, moulded into a banana shape to resemble their namesake fruit!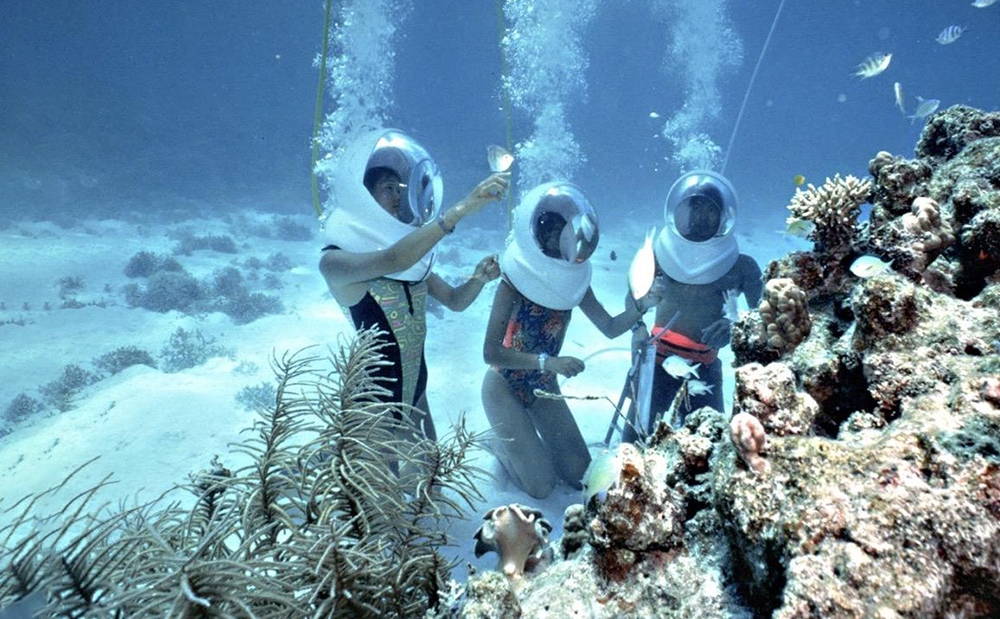 Seawalking
Enjoy a day under the water! Come and join us for this unque activity you'll never forget - wearing a custom made helmet and your head will stay during a walk under the water! No earlier experience needed!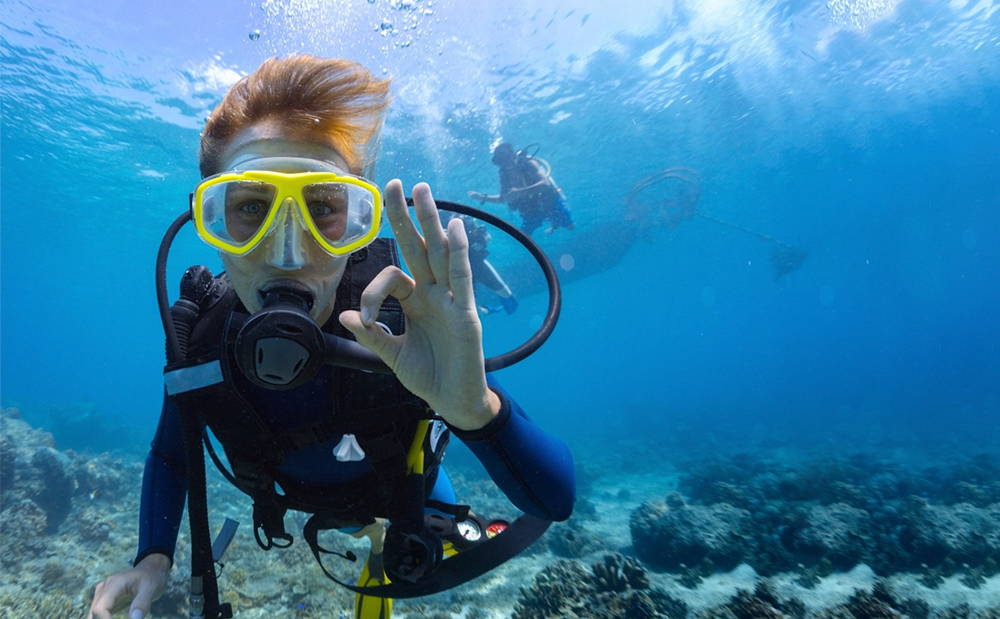 Discover Scuba Diving
𝖤𝗑𝗉𝖾𝗋𝗂𝖾𝗇𝖼𝖾 𝖺 𝖿𝖾𝖾𝗅𝗂𝗇𝗀 𝗈𝖿 𝗐𝖾𝗂𝗀𝗁𝗍𝗅𝖾𝗌𝗌𝗇𝖾𝗌𝗌 𝖺𝗌 𝗒𝗈𝗎 𝖼𝗁𝖺𝗇𝗍 𝗎𝗇𝖽𝖾𝗋𝗐𝖺𝗍𝖾𝗋! 𝖸𝗈𝗎 𝖽𝗈𝗇'𝗍 𝗁𝖺𝗏𝖾 𝗍𝗈 𝖻𝖾 𝗅𝗂𝖼𝖾𝗇𝗌𝖾𝖽 𝗍𝗈 𝖾𝗇𝗃𝗈𝗒 𝗍𝗁𝖾 𝗐𝗈𝗇𝖽𝖾𝗋𝗌 𝗈𝖿 𝗍𝗁𝖾 𝗎𝗇𝖽𝖾𝗋𝗐𝖺𝗍𝖾𝗋 𝗐𝗈𝗋𝗅𝖽.
𝖶𝗂𝗍𝗁 𝗍𝗁𝖾 𝗁𝖾𝗅𝗉 𝗈𝖿 𝖾𝗑𝗉𝖾𝗋𝗂𝖾𝗇𝖼𝖾𝖽 𝗂𝗇𝗌𝗍𝗋𝗎𝖼𝗍𝗈𝗋𝗌, 𝗒𝗈𝗎 𝗐𝗂𝗅𝗅 𝖻𝖾 𝖺𝖻𝗅𝖾 𝗍𝗈 𝖼𝖺𝗍𝖼𝗁 𝖺 𝗀𝗅𝗂𝗆𝗉𝗌𝖾 𝗈𝖿 𝗐𝗁𝖺𝗍 𝗌𝖼𝗎𝖻𝖺 𝖽𝗂𝗏𝗂𝗇𝗀 𝗂𝗌 𝗅𝗂𝗄𝖾. 𝖨𝖿 𝗒𝗈𝗎 𝖺𝗋𝖾 𝗇𝖾𝗐 𝗍𝗈 𝗍𝗁𝖾 𝗐𝗈𝗋𝗅𝖽 𝗈𝖿 𝗌𝖼𝗎𝖻𝖺 𝖽𝗂𝗏𝗂𝗇𝗀 𝗈𝗋 𝗁𝖺𝗏𝖾𝗇'𝗍 𝗁𝖺𝖽 𝗍𝗁𝖾 𝗍𝗂𝗆𝖾 𝖿𝗈𝗋 𝗍𝗁𝖾 𝗅𝗈𝗇𝗀 𝖼𝖾𝗋𝗍𝗂𝖿𝗂𝖼𝖺𝗍𝗂𝗈𝗇 𝗉𝗋𝗈𝖼𝖾𝗌𝗌, 𝗍𝗁𝗂𝗌 𝗍𝗈𝗎𝗋 𝗂𝗌 𝖺 𝗉𝖾𝗋𝖿𝖾𝖼𝗍 𝗉𝗅𝖺𝖼𝖾 𝗍𝗈 𝗌𝗍𝖺𝗋𝗍!